Bagan Day tour with E-bike

Time: 9:00 - 18:000
Cost from:
$35
Based on 2 people
---
Tour the ancient city of Bagan with a modern marvel, the electric bike (e-bike). Safe, easy to ride, and completely electric, this silent steed will deliver a full day's tour of Bagan without a sound or drop of petrol.
After tips and instructions, off to Nyaung U, a nearby village hosting Bagan's largest outdoor market. Continue on dirt trails and small backroads to Old Bagan under the shade of central Myanmar's iconic Htanaung trees (acacia leucophloea).
In the ancient city, visit Bagan's most famous pagodas and temples. Frist, the Shwezigon Pagoda built in the early 11th century by King Anawrahta, the first king of the Pagan Dynasty. Then, ride over to the Gubyaukgyi Temple, which was built shortly after by his son, King Kyansittha. Finally, to Ananda Temple, an impressive 12th century structure that fuses Indian and Mon architecture.
After lunch, ride to Myinkaba, a small village home to a traditional group of artisans renowned for their lacquerware craftsmanship. This little village also contains a half-dozen lacquerware workshops in addition to near millennia-old temples and stupas. In the afternoon, visit the Manuha and adjacent Nanpaya Temples. Return to Bagan via a small, hidden path passing several famous pagodas, and ending at a sunset viewpoint.
Included
English speaking guide, ebike ride, small water
Excluded
Food & beverages, Bagan zone entrance fee, personal expenses
Related Tours
Highly reviewed by locals and travellers worldwide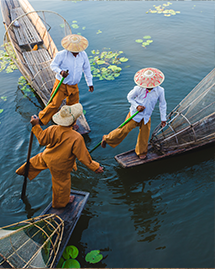 classic myanmar tour
18 Days/ 17 nights
From: $870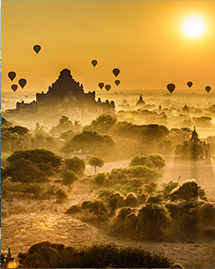 classic myanmar tour
12 Days/ 11 nights
From: $870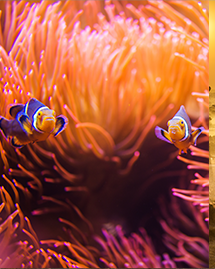 myeik archipelago tour
12 Days/ 11 nights
From: $870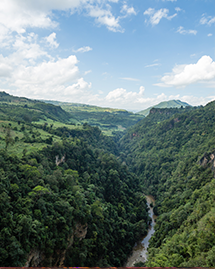 hiking tour
15 Days/ 14 nights
From: $870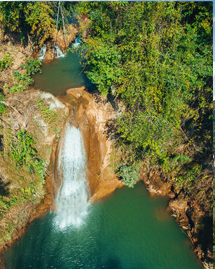 rafting & hiking tour
14 Days/ 13 nights
From: $870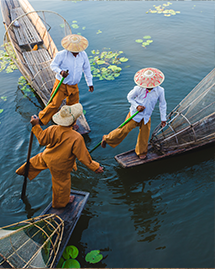 classic myanmar tour
18 Days/ 17 nights
From: $870
Transportation to and from Bagan
Book your transport to these amazing temples through Go-myanmar.com

Car rental

Flights

Bus tickets