Capital for a brief period during the 18th century during the Konbaung dynasty under King Alaungpaya, who is considered one of the three greatest kings of Burma, Shwebo is now principally a trading post on the Mandalay to Myitkyina railway line which visitors usually pass by. 
The small town has recently come to nationwide fame for Paw San Wei, the premium rice of choice across the country. Originally cultivated by a Shwebo farmer, Paw San Wei, with it's distinctive fragrence and taste, has replaced Paw San from the Irrawaddy Region as the most desired rice on Myanmar plates.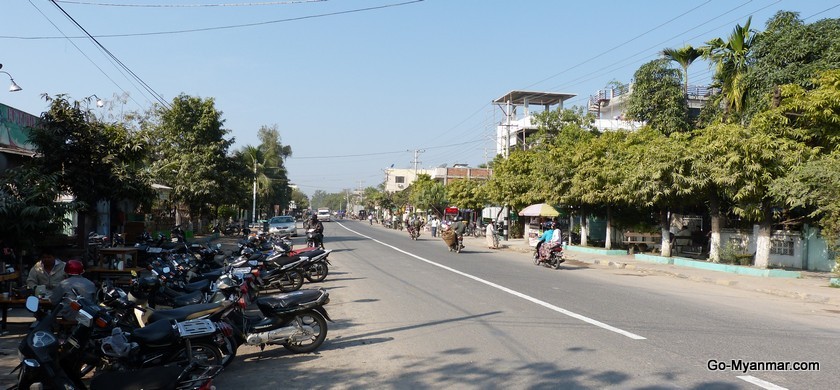 Although little remains of the old capital's architecture, the town is still surrounded by its huge moat, and there is a reconstruction of the Konbaung royal palace. There are also numerous pagodas dotted around town, including the Shwe-taza Paya .