The capital of Kachin State, the main attractions of Myitkyina (pronounced Mitchinah) are its cultural, ethnic and religious diversity, its attractive riverside setting and its use as a starting point for trips to surrounding tribal villages and other sights – including Indawgyi Lake, Myanmar's largest body of water, and Myitsone, the source of the Irrawaddy River.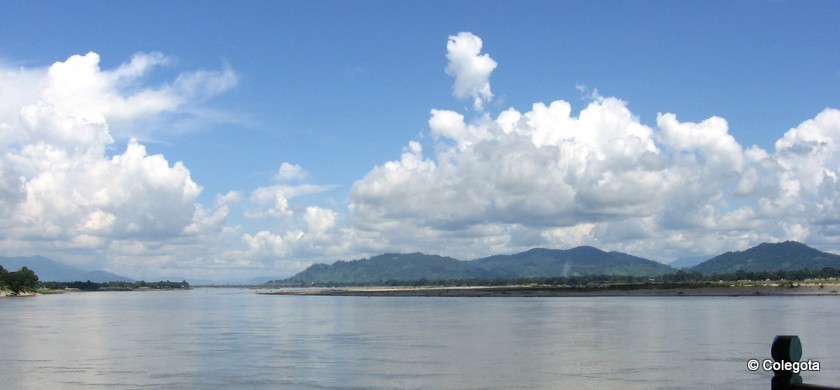 Myitkyina is currently the furthest north that it is possible to travel in Myanmar over land, and not many people make it this far. As a foreigner, you will certainly receive a lot of friendly attention from the wide variety of people who live here, including ethnic Kachin (including a large Christian contingent); Hindus; Sikhs; Muslims; and Gurkhas.
Town sights and activities
Myitkyina is roughly centered around its railway station (the nearby YMCA has free town maps); from the station you can walk to a number of sights, including the riverfront with its market and large number of places of worship which line it.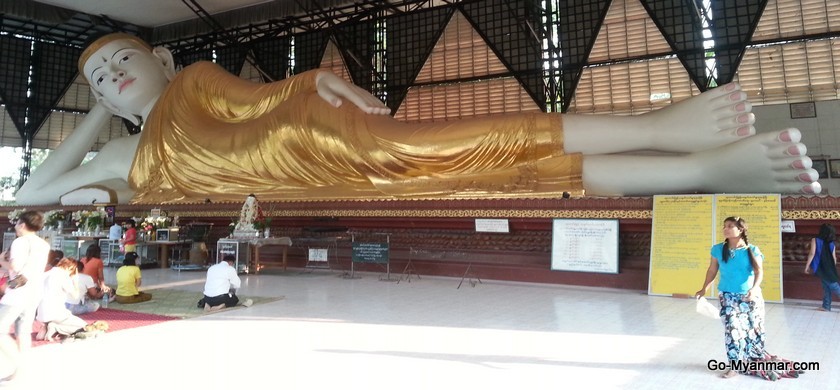 Towards the south (at the end of the road leading directly east from the railway station) there is an impressive new golden Hindu temple; the market is a few blocks further up; and roughly 25 minutes walk further north is the impressive Sutaung Pyi Pagoda complex (sometimes spelt Hsu Taung Pye). This area right next to the river includes the usual golden pagoda, but perhaps of more interest are the huge standing and reclining Buddhas adjacent to it.
It is also worth making it up the riverfront to this part of town for the pleasant beer station opposite Nan Thida Riverside Hotel (for accommodation information, click on the button at the top of this page) and the enticingly named Kiss Me restaurant, with its lively atmosphere and good food. Both places are very close to the pagoda complex and have great views over the Irrawaddy.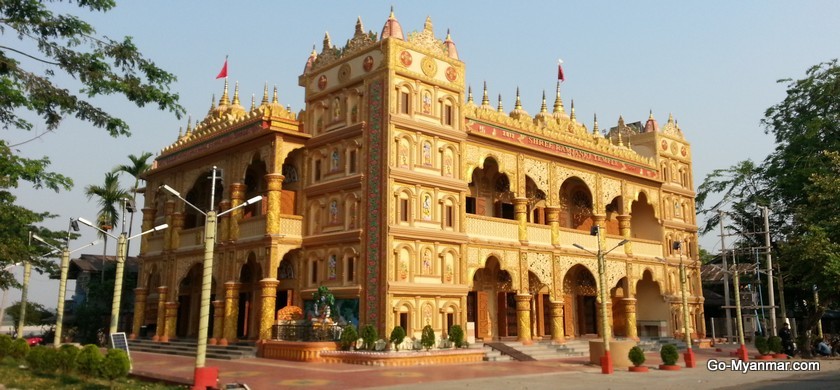 Myitsone - the Irrawaddy source
45 kilometres to the north of Myitkyina you will find Myitsone - the scenic confluence of the Mayhka (N'Mai) and Malikha rivers which marks the start of the mighty Irrawaddy river. The journey, which is rough in parts, takes one and a half hours and cost K50,000 by taxi - though it is cheaper with a motorbike taxi. 
The Kachin Manaw festival
The Kachin Manaw festival is a week-long festival that takes place in Myitkyina in January and is sacred to the Kachin people of northern Myanmar. Hundreds of thousands come from surrounding towns and villages to participate in mass dances performed in tribal customes.
The festival grounds in Myitkyina can be found here and to find out exact dates and full Myanmar festival listings, go to our festivals calendar.
The Kachin Manaw Festival in Myitkyina has been suspended since 2015; we will update this website as soon as the situation changes.
For a wider selections of photos from Myitkyina, go to our Flickr photo album.
We offer a variety of tours of Myanmar that include Myitikyina and its surrounds - find out more here.