Bogale (pronounced 'Bow-ga-lay' and sometimes spelt Bogalay) is a city and administrative centre south west of Yangon, located deep in the Irrawaddy Delta. It is a lively port town and provides the chance to see how different delta life is to the hustle and bustle of Yangon; the Strand Road and the market are worth a stroll.
With relatively little to do in the town itself, Bogale is perhaps best visited as a transit point on the way to the nearby Meinmahla Kyun Wildlife Sanctuary, where you can see migratory waterbirds; saltwater crocodiles (the largest reptiles on the planet); and, if you are lucky, the rare Irrawaddy dolphin.
Meinmahla Kyun Wildlife Sanctuary
No permit is necessary to visit Bogale or Meinmahla Kyun Wildlife Sanctuary, but you are required to register at the Sanctuary Headquarters in Bogale before going there; this is located in the Forest Department compound towards the northern end of the Strand Road. If you have trouble finding it, you can show people the Burmese script below:

The Wildlife Sanctuary staff can arrange a boat for your trip and might be able to provide a park ranger to accompany you (they have the best knowledge of where to view the animals). They can also organise accommodation at the basic ranger stations on Meinmahla Kyun. It is advisable to call in advance to let them know you're coming (Phone +95 (0) 45 45578).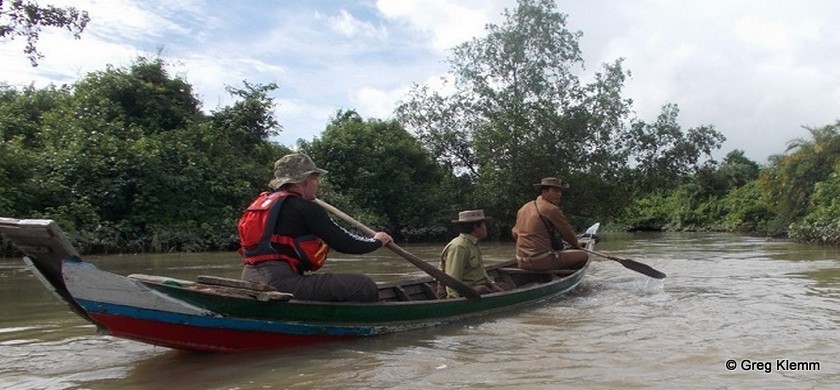 Alternatively, contact the NGO FREDA to see whether you can stay at their sanctuary guesthouse. FREDA can be contacted by email ([email protected]) or on +95 1 243827. Profits from FREDA's guesthouse are put back into their environmental conservation and local livelihood works. FREDA might also be able to help you with boat arrangements if you contact them in advance.
Prices for boats are negotiable, but generally it will cost around K50,000 per day for boat hire, plus additional fees for fuel (depending how far you go) and guide, if you have one. Boats can hold up to eight passengers. Smaller and cheaper canoes may be available for getting around the creeks on the island, but they are not suitable for navigating the surrounding rivers.
It is recommended to spend at least one night at Meinmahla Kyun, allowing time for both day exploration and night spotting of crocodiles.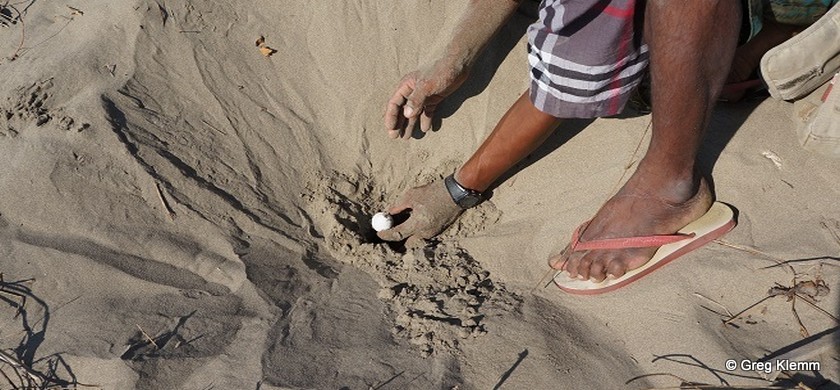 Sea turtles at Gayetgyi and Gadongalay islands
There is an option to extend your stay by visiting the islands 10km south of Meinmahla Kyun where sea turtles nest; you can witness the conservation program and some natural turtle nests at the largest islands, Gayetgyi and Gadongalay. With permission, you can stay overnight on Gadongalay Island and join the locals for their nightly high-tide patrol along the beach in search of turtles.