Mawlamyine - the city
Mawlamyine (also spelt Mawlamyaing and sometimes known by its colonial name, Moulmein), the charming tropical capital of Mon State and one-time administrative centre of British Burma, has many old colonial buildings lining its quiet streets, and is famous for its markets and seafood. It was a visit here that inspired Rudyard Kipling to write his famous poem Mandalay.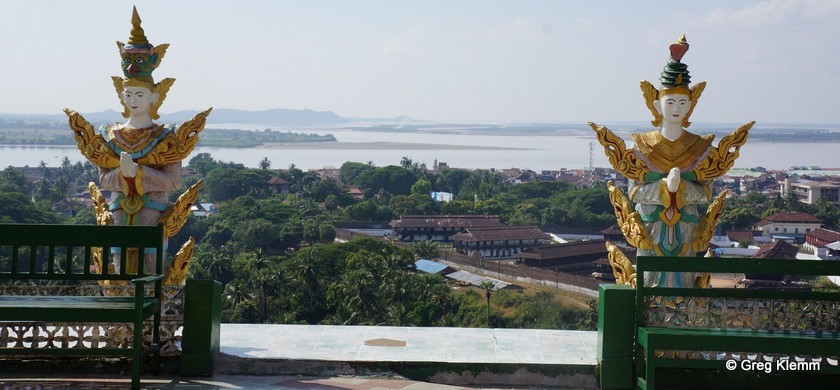 The city is located at the mouth of the Thanlwin (Salween) River and its focal point is the Kyaik Than Lan Pagoda, which towers over Mawlamyine and offers great views of the surrounding area. Built in 875 AD, it is said to contain a hair relic of the Buddha and it is encircled by 34 smaller stupas. Take a look at our YouTube video taken from the Kyaik Than Lan Pagoda at sunset.
There are a number of other places of worship that are of historical and cultural interest in Mawlamyine, including St Patrick's Roman Catholic church, the Soorti Sunni Jamai Mosque and the abandoned, red brick St Matthew's church.
If you want to sit back and relax, the riverfront Strand Road is a pleasant place to be at sunset and into the evening; it has a number of drinking spots and places to eat, including Grandmother and Grandfather restaurant (a charitable venture for the elderly that serves good local fare) and an outdoor space where food and beer are served till late (located around the mid-way point of Strand Road).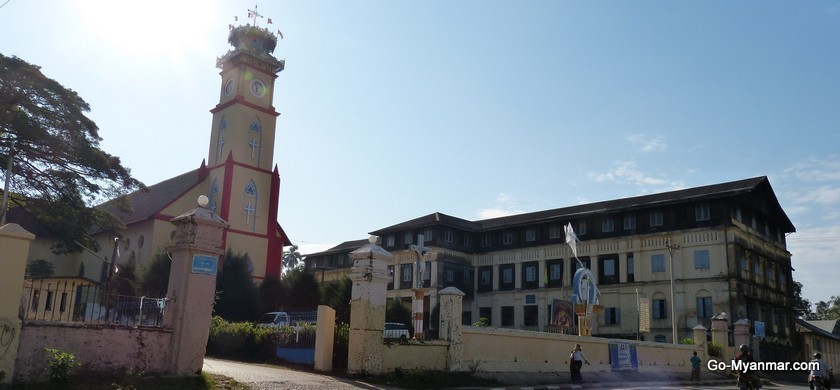 Other activities
Other sights to be found in the area include the world's largest reclining Buddha at Kyauktalon Taung, 20km to the south of town; the caves of Kawgoon and Payon, famous for its numerous Buddha images, stalagmites and stalactites; and the Kyaikkami Pagoda, perched on rocks by the sea and joined to the land by a covered causeway. They can all be reached by taxi or pick up from Mawlamyine.
See our YouTube video from Mawlamyine's Lower Main Road and for a wider selection of photos, check out our Mawlamyine photo album.
There are Visa- and Mastercard-ready ATMs dotted around Mawlamyine, including a CB Bank ATM at 151 Strand Road – which is towards the northern end, near Strand Hotel.
Bilu Island
Across the water and immediately to the west of Mawlamyine is the charming Bilu Island, also known as Ogre Island. As well as taking in the friendly, rustic atmosphere (there are few other tourists) and the distinctive local Mon culture, you can find a wide variety of handicrafts on the streets of the island's many villages – including traditional pipers, walking sticks, slate writing boards, bamboo hats and even hand-made rubber bands. A road bridge opened in April 2017 replaced the ferry that used to operate from Mawlamyine; you can take a taxi, tuk-tuk or motorbike to the island and around it.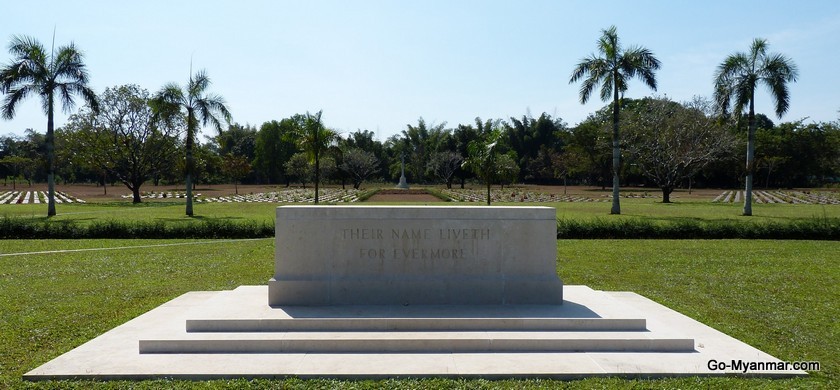 The Death Railway and Thanbyuzayat Allied War Memorial
Around 60 kilometres south of Mawlamyine is the town of Thanbyuzayat. Here you can find the Allied War Memorial Cemetery, where prisoners of war who lost their lives during the building of the infamous Burma Railway (otherwise known as the 'Death Railway') are laid to rest. The atmospheric site is beautifully tended to by the Commonwealth War Graves Commission and can be found 500 metres west of the centre Thanbyuzayat, on the main road heading west out of town. It is open daily from 7am to 5pm.
The Death Railway Museum Thanbyuzayat provides has photos, paintings and sculptures documenting the building of the railway - but it has been built purely as a commercial venture and if you're looking for quality research or a fresh perspective, you'll be disappointed (open 9am-5pm, K5,000 entry fee). The museum and a lone steam locomotive commemorate the spot where the railway itself ended. This area is located 1.5km down the main road south of Thanbyuzayat, immediately after a railway level crossing.
For more on the Burma Railway and the memorial cemetery, take a look at our Death Railway blog and for a wider range of photos, go to our Thanbyuzayat photo album.
Thanbyuzayat can be reached by bus, train or private car from Mawlamyine; the journey time is around one hour. 
We offer a variety of tours of Myanmar that include Mawlamyine, Thanbyuzayat and the surrounding area - find out more here.