The remote and sleepy capital of Kayah, Myanmar's smallest – and one of its least visited – states,
Loikaw
is 
a long way from anywhere
. It is over half a day's travel by bus from 
Yangon
 or 
Mandalay
, although there are now regular flights from Yangon and it is possible to travel over land from the closer-by 
Inle Lake
 (for detailed information on how to get to Loikaw, go 
here
).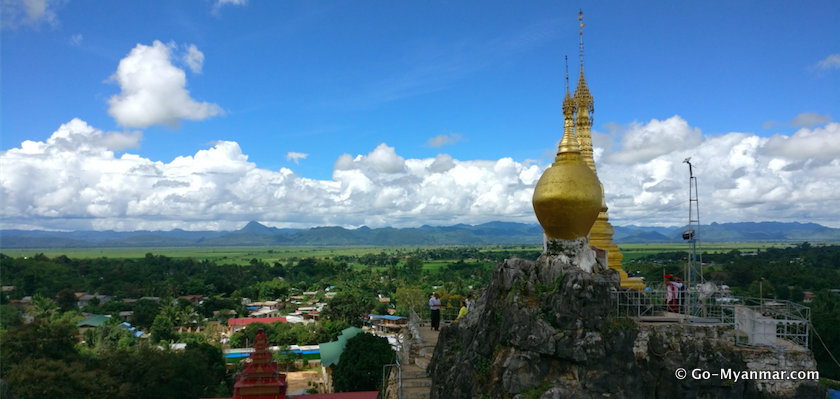 Travel to this part of Myanmar and you will discover beautiful Kayah hill scenery and a large number of distinctive tribal cultures, the most internationally famous of which are the Kayan, whose 'long-necked' womenfolk have a tradition of sporting coils around their necks. Sometimes called Padaung (although this is a Shan word and considered pejorative by the Kayan people), their 'long-neck' tradition is in fact gradually dying out; generally, only older women in some rural areas wear the rings (more info further down the page under 'Tribal villages and Kyet cave'). 
There are ten native ethnic groups in Kayah State (also sometimes known as Karenni State), in addition to those from surrounding parts of Myanmar who also live here. The majority of the state's population is Christian, with animist beliefs entwined in their traditions, whilst the majority of the population in the town of Loikaw is Buddhist. 
Things to do in Loikaw
The centerpiece of Loikaw is the Taung Kwe Pagoda, which comprises a number of white and gold monuments sitting on top of limestone outcrops which jut dramatically from the surrounding plains. They are interesting and fun to wander around and provide a different experience to other pagodas in Myanmar – as well as offering panoramic views of the distant plains, hills and mountains.
Check out our YouTube video from the Taung Kwe Pagoda looking across Loikaw and the Kayah hills.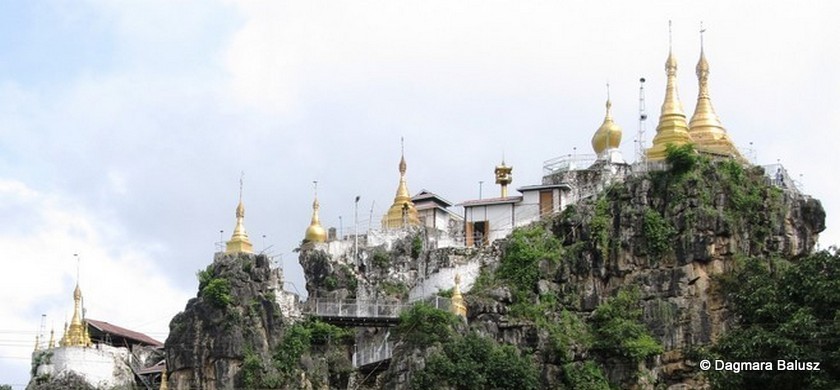 There are other similar, but smaller, outcrops dotted around Loikaw; most have pagodas on them and make for a unique landscape. There is a also a large reclining Buddha in town, which is worth a visit if you haven't seen too many reclining Buddhas already!
There is not a great deal else to do in Loikaw itself; most of the interest lies in the surrounding countryside. The dusty Kayah State Cultural Museum gives some detail on the tribes of Kayah State, as well as their varying traditional dresses and weaponry; perhaps its most interesting feature is the central totem pole that is also a major feature of many of Kayah villages, an animist tradition pre-dating Buddhism or Christianity. 
A pleasant spot to hang out for a drink or dinner in Loikaw is the riverside beer station (no English language signage), situated next to a pool hall and offering a good range of local dishes. There are a number of ATMs dotted around town, include a KBZ bank near the beer station.
Tours of Loikaw and the surrounding area can be booked here and it is also possible to take a spectacular hot air balloon trip over the water (ballooning season is mid-November to the end of March, US$200 per person).
Tribal villages and Kyet Cave
There are various options to visit tribal villages in the area around Loikaw, including Hta Nee La Le (Tanilale), a simple farming village with tradtional Kayah totem poles and a Kaetoebu village hall, where the village shaman makes predictions. There are also some picturesque lakes to the south of the village.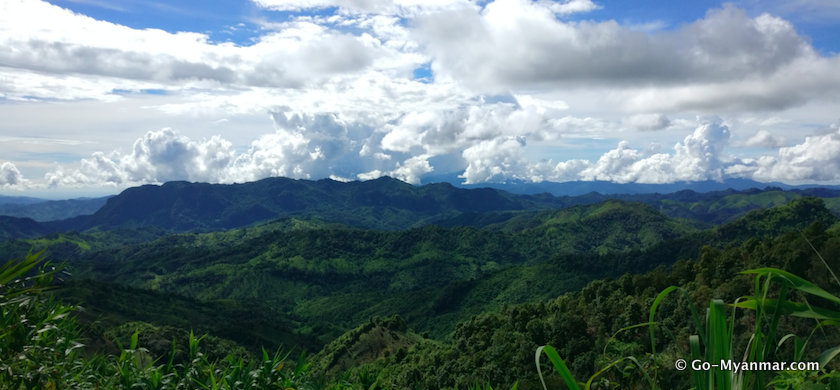 Higher into the hills is the Kayan village of Pan Pet, which offers opportunities for scenic hikes and chances to meet the local villagers - including the long-neck women. If you visit, make sure that to show them respect; the women are happy for their photo to be taken, but too often visitors get in their faces and crowd them, without even an introduction. If you make friends first, it will be appreciated. In most villages, there are stalls where local handicrafts can be purchased, including bracelets and colourful scarves.
Take a look at our YouTube video of the hike near Pan Pet village.
Kyet Cave (sometimes spelt Kyut and also known as Yarsu Ku), located 15km east of Loikaw on the road to Shadaw, makes for an interesting trip. At the entrance to this impressive cave there is a wooden hut inhabited by an old monk who is always keen to show visitors around and offer coffee and biscuits.
A wider selection of photos from Loikaw and Kayah State can be found on our Flickr photo album. For a moving and insightful look at the strife that has affected this region, as well as growing up amongst the Kayan, with a focus on their Christian and animist beliefs, take a look at From The Land of Green Ghosts.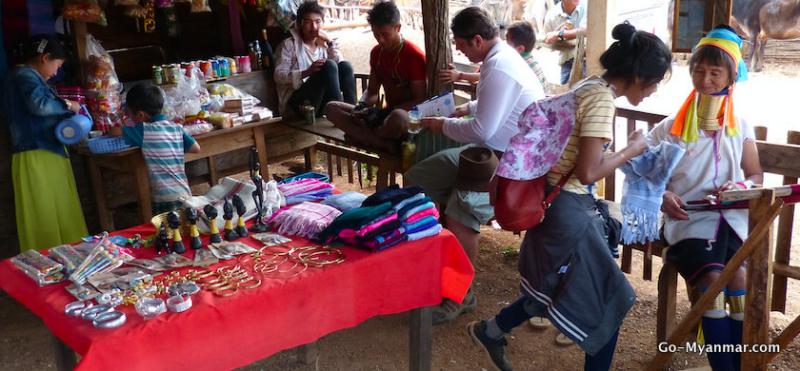 Like many parts of Myanmar, Kayah has suffered greatly over the last fifty years from civil war between ethnic militias and the Burmese army, and after recent ceasefire agreements is only now beginning to open up to foreigners. A legacy of this conflict are the large number of landmines in the surrounding area, which sensibly restrict access to some places; travelling can involve checkpoints, and you may need photocopies of your passport photo and visa pages. 
You can see Kayah tour options here, including the option to create your own itinerary, and you can get in touch with one of our travel advisors by filling out this form.