Kawthaung (known in colonial times as Victoria Point), is Myanmar's southernmost town. An important trading point, many people make the 20-minute trip across the water from the Thai border town of Ranong for a visa run or a bit of sightseeing and shopping (for more information on Thai-Myanmar border crossings, go here).
Despite its waterside setting, Kawthaung itself is not a particularly beautiful town – but it is an interesting and culturally varied place to wander around, with strong Indian and Muslim influences. As is customary for Myanmar towns of this size, Kawthaung is home to hilltop pagodas offering good views of the sea and surrounding area; the Pyi Daw Aye Pagoda is close to the centre of town and has market stalls at it entrances.
There is a smaller, less well known pagoda further north which also offers panoramic views of the area, as well as a park to the south of the main waterfront that offers views of the town and across the Kraburi River estuary to Ranong, Thailand – take a look at our YouTube video from the park here.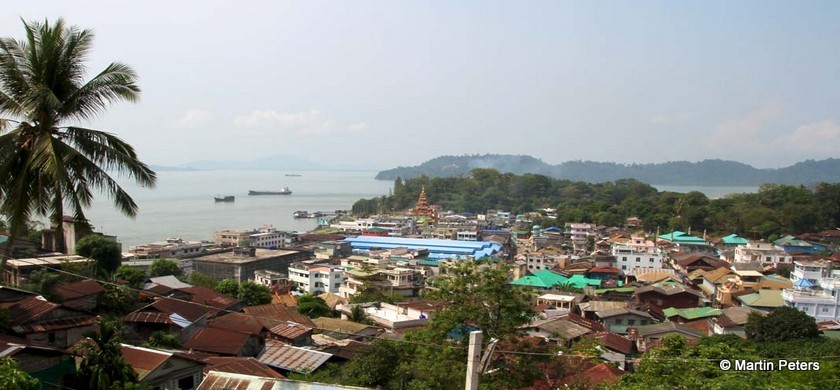 Kawthaung is also the starting point for all Myanmar-based cruises to the vast Myeik Archipelago; it is now also possible to do day trips from here. 
Start planning a boat trip through the Myeik Archipelago by getting in touch here.
Palane Tone Tone island and

Maliwun waterfall

A great way to 'cheat' in getting out to the Myeik Archipelago is to visit Palane Tone Tone island, five kilometres to the north of Kawthaung. Attached to the mainland by an impressively long wooden bridge, the east side of the island is made up of mangroves and vast sand banks and on the west side you will find a pleasant sandy beach, lined with a number of simple seafood restaurants and beer stations.

A taxi to Palane Tone Tone will cost around K15,000; hiring your own motorbike is a cheaper and more flexible way to travel there.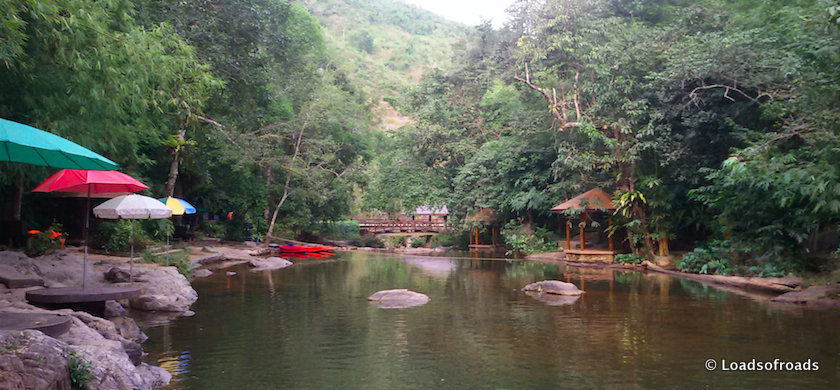 Further north, Maliwun waterfall is located 40 kilometres from Kawthaung, to the south of Maliwun village. It is a lovely spot which is worth a visit if you have the time, with a swimming area and a small water park with slides. It sometimes gets busy at the main waterfall, so if you are looking for more seclusion then there are a number of quieter waterfalls further upstream. There is a beer station at the main falls that offers a range of simple Asian food.
A taxi from Kawthaung to the falls and back will cost around K40,000 (or you can get a cheaper motorbike taxi).