Isolated from the rest of Myanmar in the heart of the infamous 
Golden Triangle
 in the far east of Shan State, Kyaing Tong (pronounced Chyaing Tong) is set against a picturesque mountain backdrop. Due to the diversity in the area, including Chinese and Thai influences, Kyaing Tong has multiple spellings – including Keng Tung, Chiang Tung, Cheingtung and Kengtong.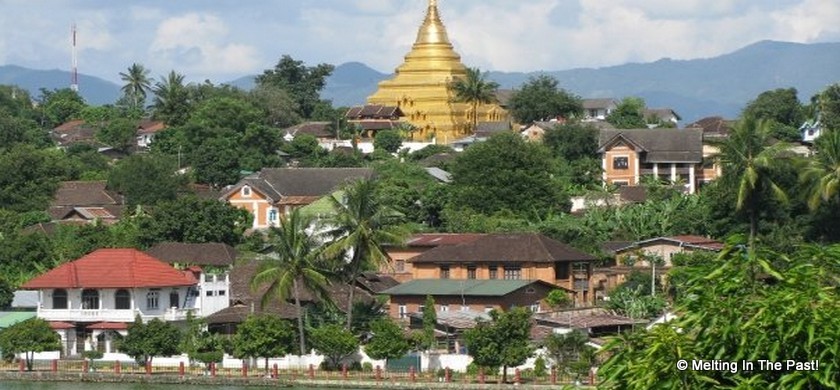 Points of interest include the standing Buddha located near the picturesque Naung Tong lake on the west side of Kyaing Tong and One Tree Hill (Thit Ta Bin Taung in Burmese), where you will find a huge, solitary 250-year old tree and great views of the area – which are particularly attractive at sunset.
Tribal villages, mountains and Mong La
Further afield, there is plenty to explore in the surrounding area, including Wa, Shan, Akha and Lahu tribal villages; Loi Mwe is a great example, surrounded as it is by beautiful mountains (it can be found 32 kilometres south east of Kyaing Tong). The hot springs 6 kilometres to the west of Kyaing Tong are also worth a visit. Getting around the area is best done by motorbike or taxi. Take a look at our YouTube video taken on the road between Kyaing Tong and Tachileik.
We offer Myanmar country tours that include the Golden Triangle-Kyaing Tong area, including necessary permits - find out more here or email [email protected].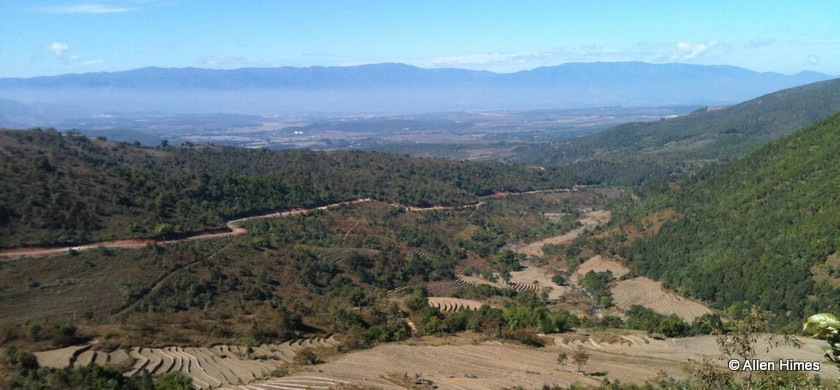 The border town of Mong La, 85 kilometres north east of Kyaing Tong, has a fearsome reputation for its gambling and trade of contraband, but in fact is a fairly tame place notable mainly for the fact that, despite being in Myanmar, most of the local population are Chinese and renminbi is the only accepted currency. 
Travelling to Mong La is by private tour or shared taxi and takes around five hours. Please note that due to security concerns, it is not currently possible for foreigners to visit Mong La; we will update this page as soon as the situation changes. 
Access and permits
Foreigners need a permit to travel to Kyaing Tong over land from other parts of Myanmar to the west, and this is by private car only (typically 2 days/1 night from Taunggyi). To apply for permission, get in touch with one of our travel advisors by filling out this form. 
No permit is needed to fly to Kyaing Tong from other parts of Myanmar and get there over land from Thailand via Tachileik; for more information go to getting to Myanmar over land.