Sittwe (sometimes spelt Sittway) is the capital of Rakhin State and a port city on the Bay of Bengal at the mouth of the Kaladan River. It was an important trade centre during colonial times (when it was known as Akyab). For most travellers it is a stop-off point on their way to 
Mrauk U
, but its 
sea views
 over the Bay of Bengal, 
markets
 and 
spicy local dishes
 are interesting diversions.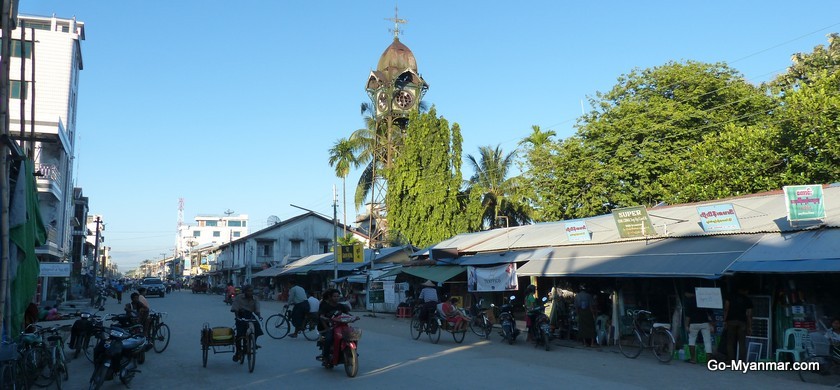 Sittwe's central market is recognisable by its uniquely styled (and out of use) iron clock tower. The fish market can be found directly to its east; it is enjoyable to simply walk through and soak up the atmosphere, and arriving at the seafront you are faced with the pleasant contrast of a quiet jetty with views out to the mouth of the Kaladan river.
View Point and Sittwe Beach
One of the most popular places in Sittwe is called, simply, View Point (sometimes abbreviated to Point). Located a few kilometres south of town, where the sea meets the Kaladan River, it features a small park (complete with beer station) and an old watchtower with panoramic 360 degree views. Hang around here at sunset and you'll most likely find yourself exclusively in the company of teenagers and foreign NGO workers.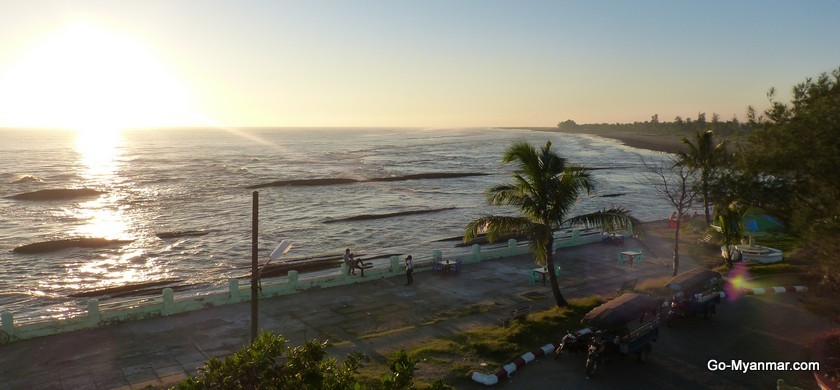 Sittwe beach, which has dark sand but is nevertheless good for swimming, can be found immediately to the west of View Point. A tuk-tuk from the centre of town will cost around K1500; if you return after dark, make sure you have transport set for your journey, as it is a long walk and the tuk-tuks don't hang around.
Shwe Zedi Kyaung
Sittwe has several pagodas and monasteries, the most famous being the Shwe Zedi Kyaung (Golden Pagoda monastery), which can be found around ten minutes walk to the west of the central market. Founded in 1903, it is one of Sittwe's most beautiful buildings, and holds an important place in local religious and political life; it was the monastery of revered anti-colonialist monk U Ottama. You can just wander in and the monks will be happy to show you around the main building, its school and its (British Council-funded) library.
For a wider selection of photos from Sittwe, go to our Flickr photo set.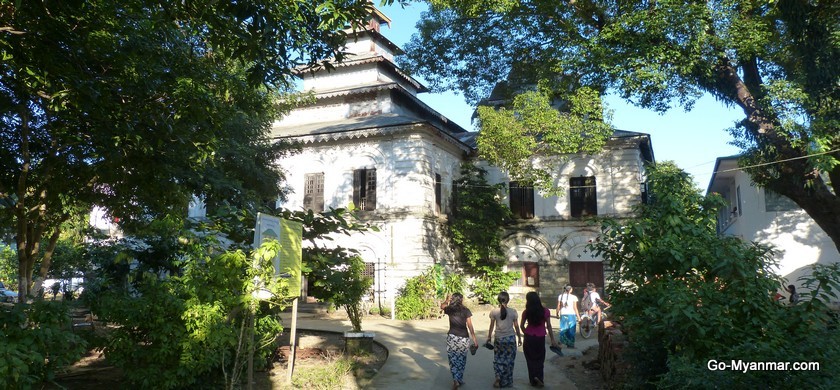 Restaurants, ATMs and other practical info
There are a number of restaurants around town that have a variety of freshly caught seafood and other Rakhine dishes, which tend to be spicier than Burmese fare – several restaurants are centred on Set Yone Su street. There is a Visa- and Mastercard-ready KBZ Bank ATM on the east side of the main road, five minutes walk north of the central market.
It is safe for foreigners to visit Sittwe and there are no travel restrictions in the area. 
Get in touch with a Myanmar travel expert here.