1. TRAVEL OVER LAND TO MYANMAR
Most visitors fly into Yangon or Mandalay, but there are now four border points with Thailand that are open to foreigners, with no permit needed to cross. The China and India borders can now also be crossed, but you will need to apply in advance. All make for fascinating and scenic journeys.
2. GO TO A FESTIVAL
Myanmar is the land of a thousand festivals, many dedicated to the nats (spirits) that are so prevalent in the country's culture and traditions. Some, such as the crazy Thingyan new year water festival, are nationwide, but most are local – and reflect Myanmar's dizzying diversity. All destinations around Myanmar have their festivals listed on this site, and we also have a detailed festival calendar.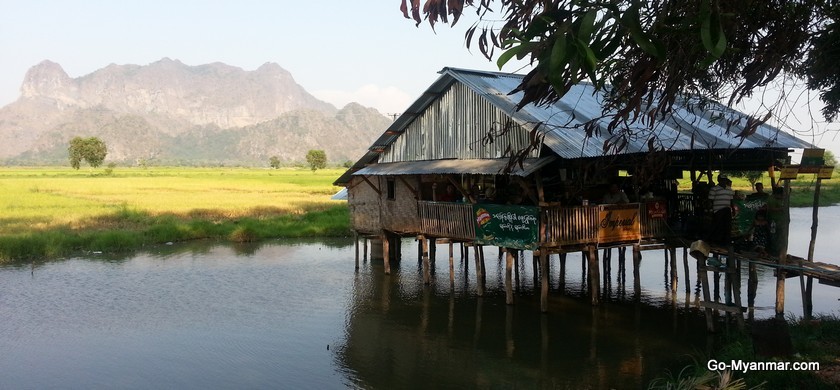 3. Watch the sun set at a scenic beer station
A perfect way to enjoy local culture is to go to one of the beer stations that line the roads of every town and village in the country; some have beautiful riverside settings, so head along for some sundowners after a day of exploring.
The Yangon riverfront can be difficult to access, but Wardan jetty and Botataung jetty you will find great little watering holes where you can see life on the river, play football with local kids, and have a beer.
Hpa An has a number of enjoyably rustic beer stations on the road south to Mawlamyine, with views of the sacred and monolithic Mount Zwegabin.
Myitikyina, Katha and Mawlamyine all have a number of lovely little places that serve drinks and simple food lining their river banks.
4. Explore the country by motorbike
Self-drive car hire is not possible in Myanmar, but you can inexpensively rent a motorbike in many locations around the country, from mountains to beaches. Either explore localities or, for the adventurous, take a tour covering hundreds – or even thousands – of kilometres.
5. TAKE A TRIP TO THE CAPITAL, NAY PYI TAW
The new capital (built from scratch in 2005) is by no means a traditional tourist spot – but if you're interested in Myanmar's recent history it has a weird charm; it is notable for its extravagant scale and surreal emptiness; and it is located on the road from Yangon to Mandalay.
6. HAVE A WALK DOWN A STRAND ROAD
Most towns of size in Myanmar have a Strand Road (or Kanna Lan in Burmese) lining their river or sea front. From Myeik to Mawlamyine, Hpa An to Myitkyina, and Mandalay to Yangon, these are great places to amble along, experiencing local life at day or night.
7. GO THE DRUG ELIMINATION MUSEUM IN YANGON
This weird and wonderful place is a gigantic propaganda excercise, built by the ruling generals to show what a good job they were doing in fighting crime and providing for their people. In some parts disturbing and in other parts hilarious, this museum is quite unlike anything you will have experienced before.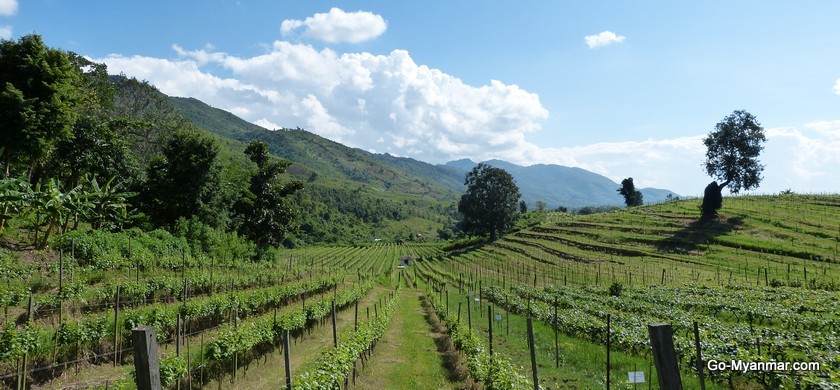 8. Visit a vineyard
Myanmar has two well established vineyards high in the Shan hills - Red Mountain Estate by Inle Lake and Aythaya near Taunggyi, where the earth and cooler climate are more conducive to winemaking than in the tropical south. The quality of the wine can be patchy, but it is improving – and both vineyards offer tasting sessions in their beautiful settings.
9. Explore UNESCO World Heritage listed Sri Ksetra
So far this is Myanmar's only UNESCO World Heritage-listed site. Sri Ksetra doesn't have the epic scale of Bagan or Mrauk U, but it is nevertheless an interesting place to visit, with a unique architectural style – and it holds great importance in Myanmar's cultural heritage.
10. Follow in George Orwell's footsteps to Katha
Forced for legal reasons to rename the setting of his first novel, Burmese Days, from Katha to Kyauktada, Orwell's experiences as an imperial policeman here were very firmly the inspiration for his scathing work on the dark side of the declining British Empire.