Go-Myanmar.com has a large team of enthusiastic travel professionals based in Yangon and around Myanmar, whose goal is to make your trip 
as memorable and easy to manage as possible.

Our management team: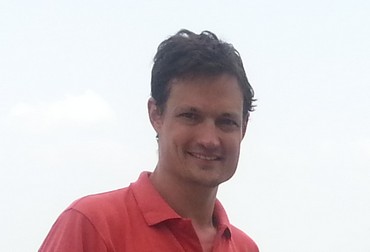 Marcus Allender, Founder
A Brit who is based in Yangon, Marcus founded Go-Myanmar.com in 2012. He has travelled extensively in Myanmar and has been interviewed in print, on radio, and on TV - including in The New York Times, CNN's 'On The Road' and the BBC Travel Show; he has also been invited to talk as an industry expert at events such as the Pacific Asia Travel Association's Adventure Travel Conference.
Previously, Marcus worked in the UK and across Europe in brand communications for The Economist magazine and as marketing & PR manager at an online language education start-up in London. You can find Marcus on LinkedIn here. To get in touch, email marcusallender (at) go-myanmar.com.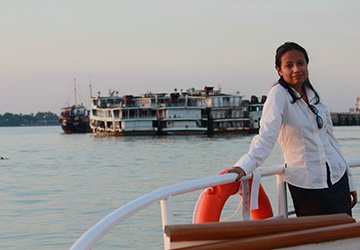 Grace Ei Thwe Aung, General Manager
A Myanmar national, Grace began her travel industry career in 1999 and has amassed a huge amount of experience since then, planning and executing travel itineraries for individuals and agents and from budget travel to the last word in luxury. 
Tourism is Grace's passion and she is experienced in international cross-cultural communication, having studied Business Administration and certified Business Communication Skills for Tourism Officials course conducted by Raffles Education Singapore. 
You can find Grace on LinkedIn here.
Are you a travel agent or other tourist service provider? Visit our agent and partner area.