October 09, 2015
No one can deny Myanmar's status as one of the world's truly astonishing destinations to visit as a photographer. Whether you're a professional seeking the perfect sunset behind a mountaintop temple, an enthusiast exploring a bustling ethnic market or a selfie-fiend just practicing a bit of one-upmanship on Facebook, Myanmar ticks all the boxes.
The country is blessed with an incredibly diverse natural beauty and its isolated past has preserved festivals, customs and traditional ways of life long-lost by other parts of the world. In summer, when the skies are untroubled by clouds for months on end, it's a place where the 'magic hour' before sunset never fails to live up to its name.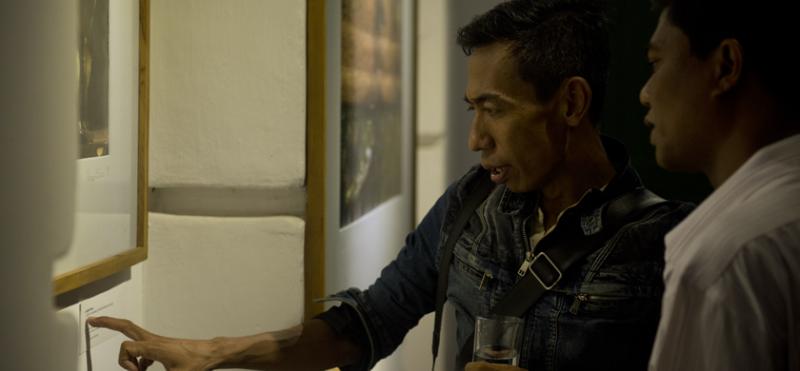 And yet photography has never flourished in the Golden Land as it should have done. Decades of rigid censorship and a lack of educational opportunities can be considered the most detrimental factors, but simple issues such as the storing of paper and film in a country with sauna-high humidity and intermittent electricity have also contributed. As photography underwent a digital revolution a poor economy and high import taxes made new cameras luxury items. As the world witnessed the rise of the camera-phone, in Myanmar it still cost hundreds, if not thousands, of dollars to own a SIM card.
However, like in almost every sector of the country at the moment, things are changing. With censorship being relaxed, the smart phone suddenly ubiquitous and a rising economy making photographic equipment accessible to an increasing proportion of the population, Myanmar has finally caught the photography bug. But anything you might consider a 'photography scene' is still small, and distinctively Myanmar.
Yangon Photo Festival, hosted annually in February and enjoying the patronage of Aung San Suu Kyi, is one of the few long-time stalwarts of Yangon's photography scene. Each year a diverse program of international exhibitions, talks and events are organized, and many of Myanmar's young photographers will have first learnt their shutter speeds and apertures at one of the festival's workshops. Now beginning preparations for an impressive 8th incarnation (focusing, for the first time, on local photographers) the opening up of the country in recent years has allowed the festival to spread beyond the confines of its base at the Institute Francais and take in new venues throughout the city.
One of those venues is Myanmar Deitta, a non-profit gallery and teaching space housed on the top floor of a spacious colonial building in downtown, and still the only gallery in Yangon dedicated to contemporary photography. Focusing on documentary work and hosting a rolling program of exhibitions and events, as well as developing Myanmar's first photobook library, it's becoming an essential spot for anyone in Yangon seeking a photography fix.
The meteoric rise of social media in recent years means that a photographic portrait of modern Myanmar, once so isolated, can be found as easily clicking on an Instagram feed or a Facebook group. But the images produced before this new era, during its turbulent past, are an essential window into a history unknown to a lot of visitors.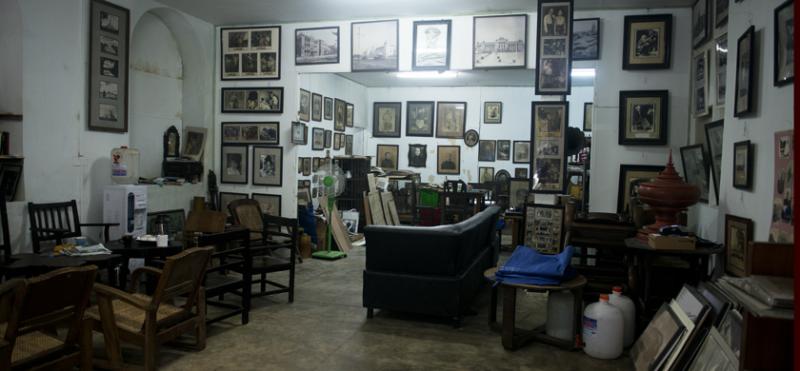 Even with the difficulties posed by a government unsupportive of taking photographs and an environment not conducive to storing them, there are collections that have survived. One of the best belongs to U Aung Soe Min, the irrepressible owner of Pansodan Gallery, and thankfully after years in storage it has finally been put on display at the newest addition to Yangon's small photo-gallery scene, Pansuriya. Just a couple of blocks west of Myanmar Deitta (and a few doors along from the Go-Myanmar.com office), Pansuriya is a treasure trove of black and white prints documenting an astonishing cross-section of life in Myanmar over the last century and a half.
So if you're looking for swathes of contemporary photography galleries, high-end printing and shops stocked with the latest equipment then Myanmar may not be the place for you. But if you're hoping for somewhere you can take in an exhibition or wallow in a photobook in a beautiful old colonial home; where you can explore the history of a fascinating country through someone's personal collection of original prints; where you can still step into a tiny family-run studio and have your portrait taken in front of any manner of fantastical backdrops for a couple of dollars, then maybe Yangon's small but distinctive photography scene is for you.
And if you're a photographer then what you probably want is beautiful light, staggering scenery and wonderful people, all of which Myanmar has in spades.
Matt Grace, Myanmar Deitta founder, October 2015
Matt is an expert guide on our photography tour of Myanmar.