Myanmar is a land of many festivals, which take place through the year and often pay homage to nats (traditional Burmese spirits). Some festivals are large and nationwide, some are small and local – but they all provide a fantastic opportunity to embrace the vibrant life and culture of Myanmar.
Most festivals follow the lunar calendar, so their dates in the western calendar change from year to year; there are yearly festivals in almost every major location around the country – go to our Myanmar festival calendar for a list of major local and national festivals. You can also find out more on individual destination pages and for a list of public holidays in Myanmar, go here.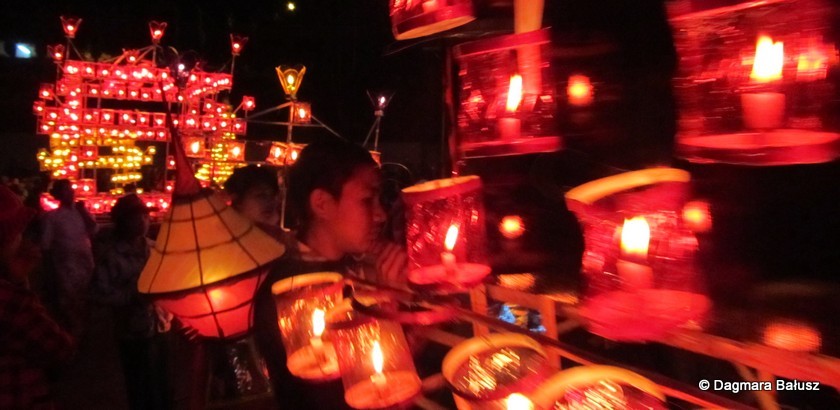 Thingyan Water Festival
The biggest, most exuberant and most famous countrywide festival is the Thingyan Water Festival, which takes place in mid-April (one of the hottest times of year), lasts for several days, and culminates with Myanmar New Year's Day. The most devoutly religious may spend this time meditating at monasteries, but most people spend the week dancing, drinking, playing music and throwing a lot of water.
Sensitive travellers should be warned that the festival can get pretty exuberant, and is definitely best avoided if you don't want to get very wet indeed! Sealable plastic bags can be bought inexpensively at street shops and stalls to protect your smaller personal belongings, such as wallets and mobile phones, from getting drenched.
Thingyan is the biggest public holiday of the year, so businesses shut down and the streets are lined with stages on which locals stand and spray water hoses at anything and everything that passes by. Throughout all the days of the festival, these stages are used for performances of dancing and music; locals tend to start celebrating early in the day, so things get quieter as night falls.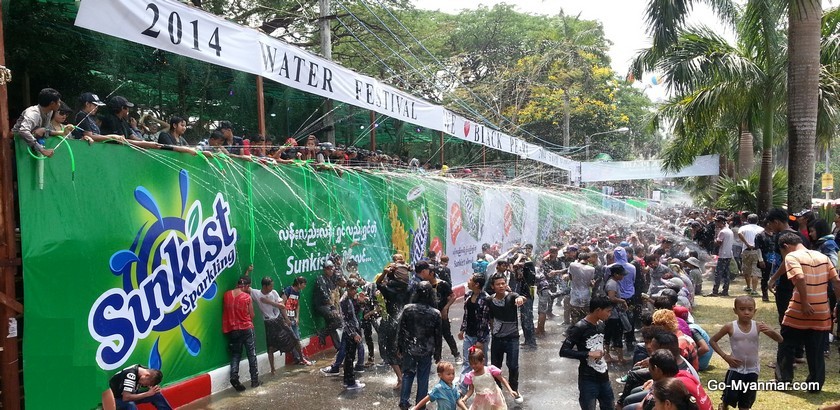 If you want to experience Thingyan at its most vibrant, the best places to do it are the biggest cities – Yangon and Mandalay. But be warned that travel at the beginning and end of Thingyan can be very difficult, as people travel back to their home towns to celebrate en masse. To find out more about getting around, go to travel and transport.
For a calendar of local and nationwide festivals in Myanmar, go here. 
To get in touch with one of our travel advisors about tours that include festivals around Myanmar, fill out this form. 
Music in Myanmar
Traditional music in Myanmar is generally melodious and without harmony; to western ears it may sometimes sound harsh (and loud), with repetition a major feature. There are various folk and classical traditions, using drums, as well as string and wind instruments, and music is a key part of most pwe (more information below).
Away from traditional music, western musical styles such as pop, rock and hip-hop are popular, particularly among younger people. There is a growing music scene in Yangon, with some highly-rated bands emerging. This popularity means that you may often find music videos played loudly and repetitively on buses in Myanmar!
Yangon's music scene is vibrant and evolving rapidly; each week live music events, featuring everything from top 40 to Berlin House to punk rock, occur at bars and clubs around the city. The easiest way to navigate Yangon's live music scene is by searching on Facebook or getting in touch here.
Pwe, a-nyeint and marionette shows
Traditional entertainment in Myanmar comes in the form of pwe, which often involve dancing and vividly colourful costumes. These routines sometimes recall ancient legends, sometimes religious, but the most famous pwe is a-nyeint (sometimes spelt anyeint), which combine dance with music, slapstick comedy and playful insults to the audience.
The humour tends to be very broad, and is likely to be quite different to anything most western visitors will have experienced – and for this reason alone a-nyeint performances are worth checking out.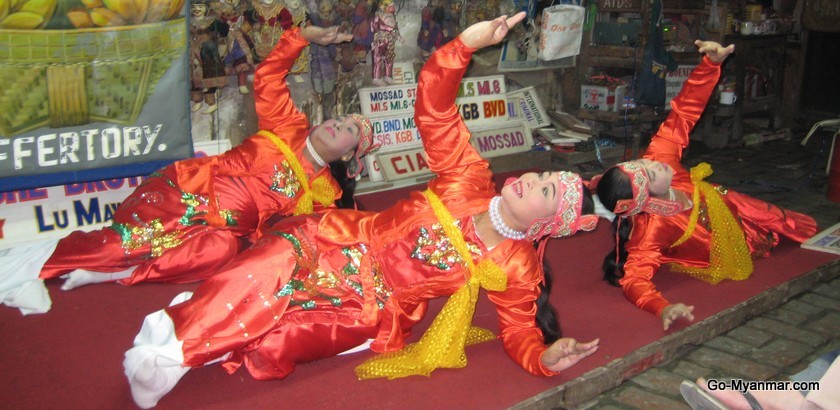 There are many a-nyeint performers in Myanmar, but the most famous are the Moustache Brothers, based in Mandalay, and Zarganar; comedians who have spent time as political prisoners for using their shows to mock and challenge the former (and, to some extent, current) military regime.
Marionette theatre, called Yokhte (sometimes Youq-the) pwe, is another highly valued in Myanmar. As with many other pwe, it was originally performed to popularise Buddhist stories, and being a puppeteer was a respected profession – the 50cm tall marionettes may have a large number of strings to be manipulated, sometimes even for the fingers, eyes and mouth. Yokhte performances can be seen in Yangon, Mandalay and Bagan.
To find out about shows in different localities, go to destinations.