August 09, 2018
At 1,200 metres above sea level, Kalaw is sort of a mountain town. Though in short supply of snow-capped peaks or large birds of prey, this hill station is replete with refreshingly cool weather, magnificent viewpoints, cozy guesthouses, and enough first-rate outdoor activities to stay busy for weeks. Known primarily as destination for trekking, the 2-day trek to Inle Lake is among the most popular outdoor activities in Myanmar. Yet, for those who prefer to set their own pace and get a little lost, hundreds of footpaths and small dirt roads weaving through paddy fields, wild forest, and sloped tea plantations are widely accessible and lying in wait. The following is an account of two days exploring this area.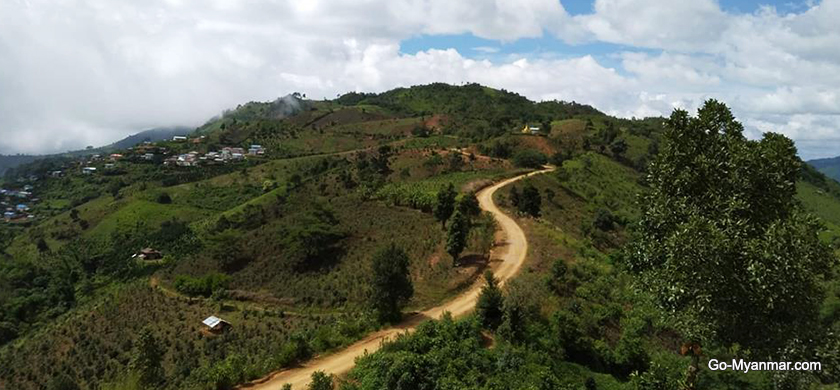 During the rainy season, the Shan Hills are a marvel. Brimming green hills beneath clouds whipping swiftly and intermittently between menacing darkness and wispy blue skies. Rainfall in this region during monsoon season is nearly inevitable, unpredictable, yet is significantly less and lighter than the deluges of the Delta region or the southern lowlands.
Kalaw is the ideal launching point for outdoor, green season adventures. As the following map shows, the town is located at the center of a perfect web of small roads connecting nearby villages. Most of the roads, plus more, are visible on Google Maps and very accessible with two wheels.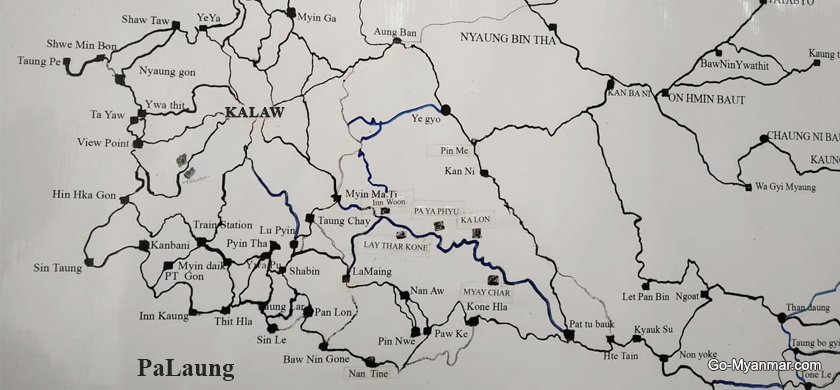 Day 1
Renting a motorbike in Shan State, and most of Myanmar, is easygoing and affordable. For 12-15,000MMK a day, most hoteliers will happily arrange motorbikes and helmets to be dropped off at the hotel within an hour. For ascending hills and covering large distances motorbikes are an easy and carefree way to explore.
The only way west out of Kalaw is the wide and winding dirt road to the Viewpoint Café, a simple restaurant with extraordinary views. Though offering the finest dining vista in Kalaw, the menu is usually limited to the 'curry of the day'. Yet, strongly recommended as a stop for lunch or a cheeky afternoon beer.
Leave Kalaw heading west, past the Junction Rose Hotel and the Hnee Pagoda as the road begins climbing into the hills. After 30 minutes and a fair amount of altitude gain, reach the five-way junction. The high road to the south and the flat road to the north are part of the ring road connecting the satellite villages and communities encircling Kalaw. With the whole day and a full tank of petrol, there's plenty of gorgeous ground to cover. For a shorter trip, there are hilltop pagodas about 40 minutes' drive on the ring road both to the north and south of this junction. The road heading north is wider and slightly easier to navigate and the road heading south, while a bit narrower, is a stunning drive.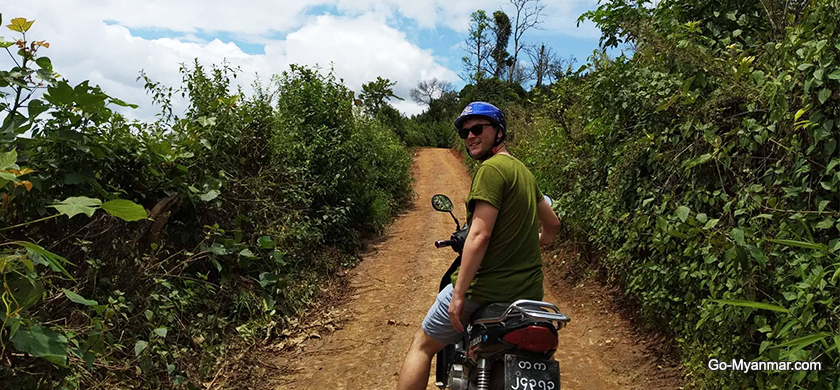 Return in the afternoon. After cleaning up and taking a few moments rest, don't waste much time before procuring a glass of white wine and settling in for a view of the sunset. The Hilltop Villa Resort has a delightful terrace overlooking the town and a pleasant variety of tasty Shan, Burmese, and Thai dishes.
Day 2
If you've got the legs for it, Kalaw offers extraordinary cycling. Several local outlets rent proper Trek or Bianchi mountain bikes for 15,000MMK a day.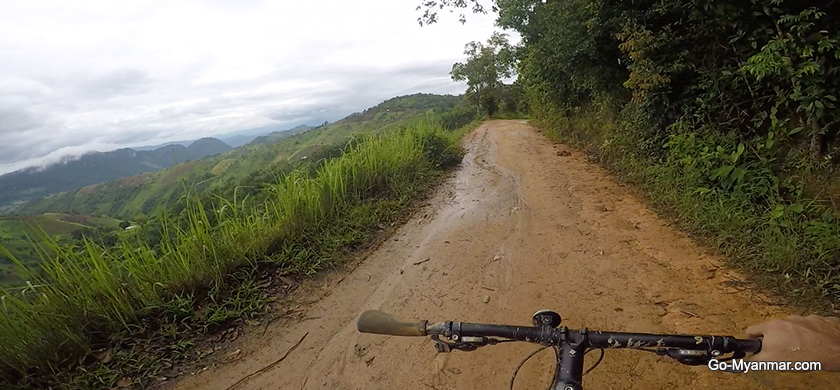 After waking to the gentle chanting of monks making their morning rounds, the smell of dew on pine trees, and a timid sun behind mystical purplish mountain clouds, head into town to hire some wheels. Mr. Alex at Eagle Trekking promptly sorted me with a suitable Trek mountain bike (during the rainy season, call in advance). For a challenging yet fantastic ride, ride to the five-way junction, pass the View Point Café and southern hill top pagoda, circle the forests around Ye Aye Lake, and take the main road back into Kalaw, as seen below.
The road to Hin Hka Gon village, is a dreamy, single-lane tract of dirt flanked by sloped fields and small trees. The village itself is a small cluster of houses tightly packed on a hilltop. After passing through, the road becomes rocky and hillside plantations yield to luscious forest, fields of high grass, and pine trees. Further on, the forest opens to a clearing containing a small shop, a few small homes, and a school sitting opposite train tracks.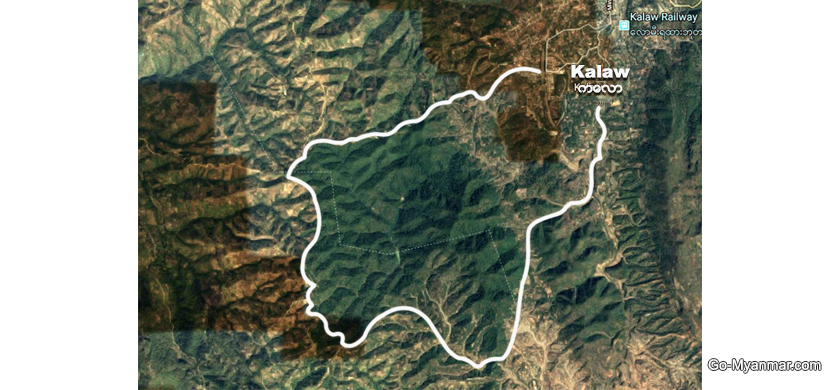 At the next junction is a well-paved road. The road north takes approximately 45 minutes, including a 7-8-minute uphill climb, to reach Kalaw. To the south, the road heads into a large flatland. Here, the staggering magic of rural Myanmar is abundant: sneaky rays of sunshine glistening off wet grass, oxen pulling traditional wooden hoes ridden by waving farmers, longyi-clad women smiling from under bamboo hats.
Disclaimer: I attempted to take this road back to Kalaw and failed. Previous rainfall had turned the dirt into a sludge so thick and chunky the bike couldn't be walked let alone ridden, forcing an exhausting push back to the paved road. All told, with approximately an hour's detour, it's a 4-5-hour excursion. Bring snacks as food options are sparse.
Return to Kalaw, exhausted, weather-beaten, and filthy from the day's wares. Reward yourself with some delicious South Asian curries at Everest Nepali Food or Italian cuisine at Red House Bar & Restaurant, perhaps the finest Mediterranean food in Shan State (if the sky is clear, request the rooftop table).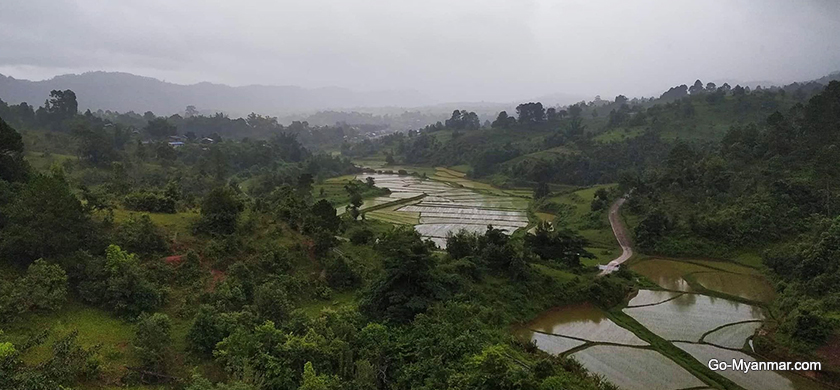 If in town for the afternoon, stroll through the central market for an interesting cultural experience and an insight into life in a quaint Shan mountain town. If there's a day to spare, especially if departing from Heho Airport, spend the afternoon at Aythaya Vineyard sipping wine, eating magnificent curries, and walking among the grapes.
These two outings are among many adventures to be had in the wild hills and jungle in and around Kalaw. Though they couldn't be squeezed into this trip, this lake by foot, this road by bicycle, and this valley by motorbike are just a few reasons for trekking back to the mountains of Kalaw.
For more information on Kalaw, click here. We offer a range of motorbike, cycling, and active tours for all levels of outdoor travellers. Get in touch with a Myanmar travel expert here.