Located on the western banks of the Irrawaddy River, opposite 
Inwa
 and 21 kilometres southwest of 
Mandalay
, Sagaing is another of Myanmar's ancient capitals, famous for its many hundreds of 
white, silver and gold pagodas and monasteries
 that dot its hilly landscape.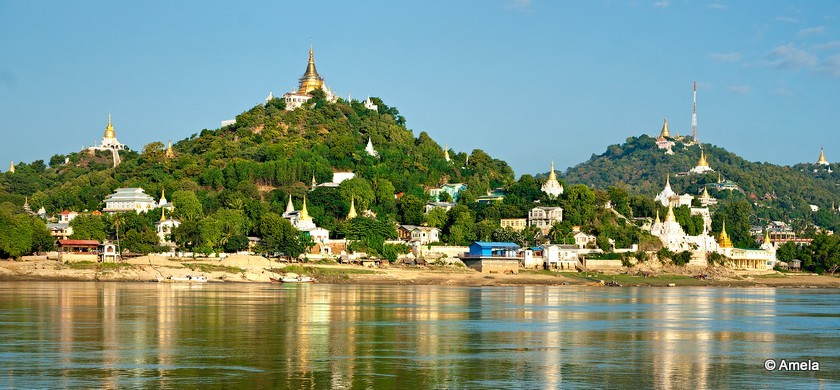 The best place to take in the views is from Sagaing Hill (US$3 entry ticket, also includes access to Mingun), and if you have the time, you can spend a half day exploring the pagodas, temples and caves that surround it - the undulating back streets are great fun to meander. On the hill is the most famous shrine in the area, the Soon U Ponya Shin Pagoda, originally built in 1312.
Sagaing Hill restaurant (lunch only), owned by an experienced tour guide, Aung Khine, serves a great range of Myanmar and Asian dishes. It is located up in the hills of the Parami Quarter. Phone: +95 72 21874, +95 9 2038141.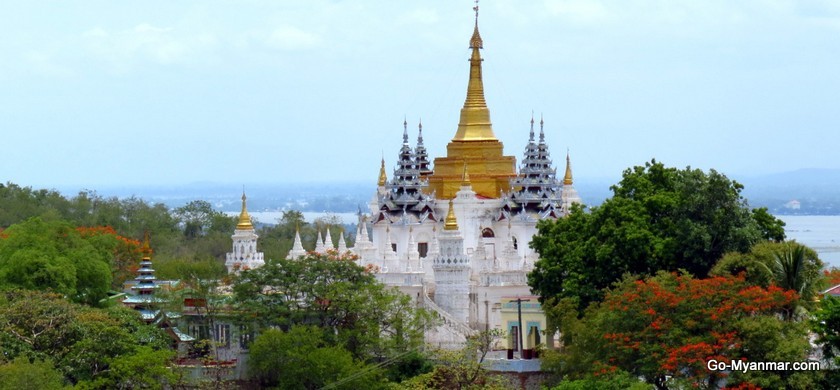 The Kaunghmudaw Pagoda Festival takes place in Sagaing in November and features yokhte (marionette) shows that attract villagers from the surrounding countryside; for dates and full Myanmar festival listings, go to our festivals calendar. For a wider selection of photos from Sagaing, go to our Flickr photo album.
We offer a variety of tours of Myanmar that include the sights of Sagaing - find out more here.