March 20, 2014
The BBC's hugely popular tv show Top Gear regularly does 'country specials' – adventures where the cantankerous middle-aged (yet frequently juvenile) hosts Jeremy Clarkson, Richard Hammond and James May go on an epic road trip through a far-off and exotic land. The last few weeks have seen Myanmar get the Top Gear treatment, and in many ways the country was ripe for it, making for an entertaining ride.
But given the show's customary use of dramatic license, how much of the 'Burma Special' felt real to people who know the country? 
The Naming Myth
In the opening studio segment, Clarkson says that the BBC call the country Myanmar but 'everybody else calls it Burma'. The naming is a complex issue, but in fact the BBC has been pretty slow in getting round to calling it Myanmar; the country's name was changed in 1989, and the BBC have only just started to call it that. The New York Times and The Economist, for example, changed to using Myanmar years ago. And, more importantly, virtually everyone in the country itself uses the name Myanmar.
The Journey Begins
The team pick up their trucks and begin their journey in People's Park in Yangon, with the magnificent Shwedagon Pagoda in the background and, after some messing around downtown, they make their way to the Allied War Memorial. Located at 9 Mile on Pyay Road about an hour north of central Yangon, it is worthwhile visiting this huge and beautifully maintained graveyard, with many hundreds of tombstones soberingly marked 'A Soldier of the War'.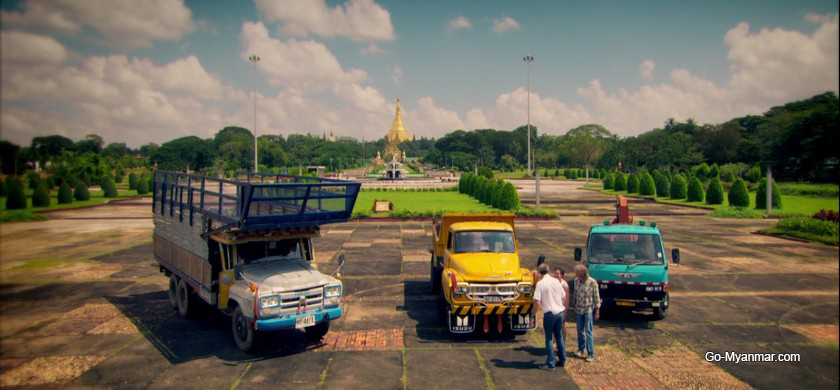 As they bumble along, Clarkson soon raises the issue of most cars having the steering wheel on the right, but also weirdly driving on the right, and this is absolutely correct. Probably 95% of the vehicles in Myanmar have the steering wheel on the wrong side, and the reasoning he gives (being due to the absurd vagaries of the old military regime) is also true.
But although Clarkson professes to have no idea why it continues to be the case that people buy these cars, the answer is in fact simple: virtually all of them are second hand imports from Japan, which has right-hand drive and has had long-term trade deals with Myanmar, and locals believe they are better cared for and better built than the alternative (that is to say, China).
Whilst perhaps exaggerating the chaos of Yangon traffic (it is if anything a bit better than most large cities in developing countries), Top Gear hits the nail on the head about night time driving in Myanmar. It is scary, extremely tiring and often fatal (for local pedestrians and two-wheel traffic, rather than foreigners).
In general, the quality of roads in Myanmar have improved over the last few years, and those between major towns are usually ok – although the Yangon-Naypyidaw-Mandalay expressway, which the team drive on, has serious safety concerns and smaller roads can indeed be very rough and sometimes impassable in the rainy season.
Accommodation, Top Gear-style
As portrayed, the small-town accommodation situation is utterly squalid; this is (unsurprisingly) an exaggeration, and you can find decent (if overpriced) hotels and guest houses in most places that tourists find themselves. However, facilities can be very simple in remote areas such as Chin and Kachin states.
The team are perhaps justified, however, in moaning about the noise they were subjected to during the night; after their first overnight stop, Clarkson, Hammond and May genuinely look as if they have had little sleep. In the very early morning, in particular, you are liable to be assaulted by any number of noises, whether it be machinery, howling dogs, or religious chanting (rarely as beautiful or melodic as you might hope).
Naypyidaw and eastwards – or is it northwards?
Carved out of the middle of Myanmar's huge and empty 'dry zone' in 2005, the new capital Naypyidaw is a genuinely odd place. It is vast – all the government ministries are many kilometres apart from one another, with little but scrub in between. And, yes, all those massive multi-lane roads lie totally empty most of the time, just as you see in the show. But you cannot actually stay at a 'hovel' in Naypyidaw, as Top Gear purport to do; as a foreigner you are in fact only allowed to stay in the designated 'hotel zones', which are large and generally boring, but up to standard.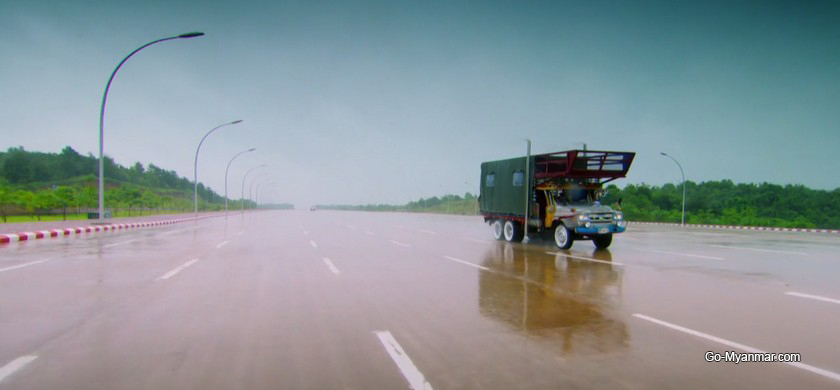 Heading north and east from Naypyidaw, the route they take becomes somewhat confused, having been edited purely for entertainment rather than in the interests of clarity for potential visitors to Myanmar. They visit a 'strangely odd but comfortable Bournemouth hotel', which is likely in the relaxing colonial-era hill station of Kalaw, which has many buildings of that style. And the beautiful lakeside spot at which they camp for the night is at Inle Lake, one of Myanmar's most popular tourist destinations. There are certainly no shortage of lovely hotels here, which is a good job as camping is in fact illegal in Myanmar.
The foreboding Shan State
A very big deal is made about the rebels in Shan State (or 'The Shan' as Clarkson calls it), and being the first tv crew to film there. But there are in fact many rebel ethnic armies in the border areas all around Myanmar, and Shan State is just one of them. As things currently stand, the only active fighting is in a small part of Kachin State, but there are also ethnic rebel factions in Karen and Mon states, amongst others. But Shan State is the largest (with many different rebel ethnic groups within it).
Many parts of Shan State are totally safe and accessible without a permit, including the aforementioned Inle Lake, as well as the picturesque trekking meccas of Kalaw, Pindaya and (in northern Shan State) Hsipaw. Clarkson announces that they are 'entering The Shan' when they arrive at Taunggyi, the capital of Shan State, but this place is in fact already many kilometres inside Shan State and can be accessed freely (and is worth a visit, particularly during its spectacular hot air balloon festival in November).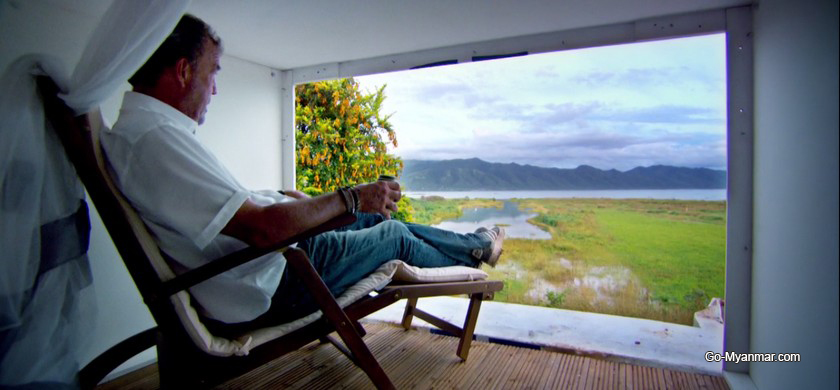 The route Top Gear took from here, heading east to Kengtung and the Thai border point at Tachileik is, however, largely out of bounds, just as they claim – and its scenic beauty has rarely been filmed (you need a permit to travel here, which we can arrange together with guiding and accommodation). And when they assert that there is 'no electricity, no mobile phone signal, no tv, no hotels' in this part of Myanmar, it is not far from the truth – and that can be applied to many remote parts of the country.
They are also accurate in their portrayal of the a big army presence in these border areas and that most people building roads appear to be women and young children; child labour, including in the military, is a big issue that Myanmar faces as it opens up.
Coming to the end of the journey
After many years of only being able to travel to Myanmar by air, it is now possible for foreigners with a valid visa to travel to Myanmar over land at certain points, and one of those is the Tachileik-Mae Sai border point at which the Top Gear team leave to build their bridge in Thailand.
So, Top Gear came to Myanmar and in many ways produced a show that, in its sometimes crass and inaccurate but often amusing way, in some ways reflects the kind of experience that you can have as a traveller in Myanmar right now. It is a country of great scenic beauty where you can witness extraordinary cultural richness and a fair few absurdities. Despite the show's faults (many of which were to be expected), it can be lauded for that.
A note on driving in Myanmar
If you like the idea of a Burmese road trip, bear in mind that self-drive car hire is not currently possible and you need a permit to drive cars into or through the country (from Thailand, India or China). On a smaller budget, self-drive motorbike hire is possible – check individual destinations for more details.
Marcus Allender – founder, Go-Myanmar.com. 20th March, 2014